| how can I | how to | become | get | ordained | ordination | as | be | a | minister | reverend | pastor | evangelist | chaplain | officiant | bishop | missionary | apostle | prophet | perform | marriage | ceremony | do wedding ceremonies | in | the state of | Alabama | Alaska | Arizona | Arkansas | California | Colorado | Connecticut | Delaware | Florida | Georgia | Hawaii | Idaho | Illinois | Indiana | Iowa | Kansas | Kentucky | Louisiana | Maine | Maryland | Massachusetts | Michigan | Minnesota | Mississippi | Missouri | Montana | Nebraska | Nevada | New Hampshire | New Jersey | New Mexico | New York | North Carolina | North Dakota | Ohio | Oklahoma | Oregon | Pennsylvania | Rhode Island | South Carolina | South Dakota | Tennessee | Texas | Utah | Vermont | Virginia | Washington | West Virginia | Wisconsin | Wyoming | state marriage laws for licensed clergy | baby boomers | generation x |






How to Become a Legally Ordained




and Licensed Minister in My State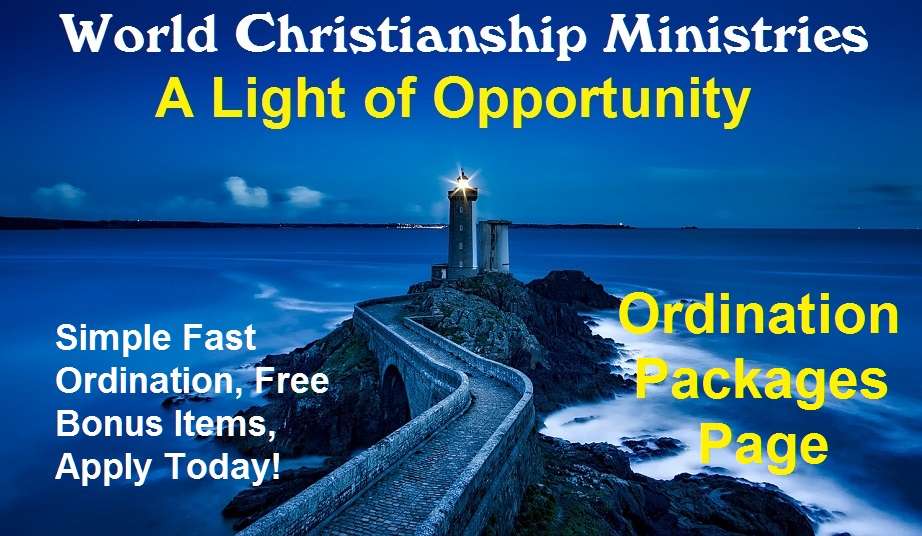 World Christianship Ministries
Becoming an Ordained Minister is easy


Be Ordained as Christian Clergy with the
Title of your choice quickly.
Over 36+ years of service and experience in helping people with authority to begin their own independent ministry or church.
For information on your specific state, Click on the "Complete Marriage Laws for Each State" button below, then Click on your state.

Includes information about being ordained in your state


Below are the web pages covered on the Guided Site Tour. For other pages on the World Christianship Ministries Web Site Click on the

HOME

Button above.
| General information about World Christianship Ministries and what we offer | Ordination-Clergy Packages that WCM offers | Weddings and how YOU can do them after receiving Ordination from WCM | Certificate Examples | Frequently Asked Questions (FAQ) | Newsletter by World Christianship Ministries | Legal information about simple ordination | Bible Study that World Christianship Ministries Offers | Handbooks that WCM offers | Ordination Titles and what they mean | Letter of Good standing/Confirmation of Communion and Association of Clergy | Request to apply and Request more information page |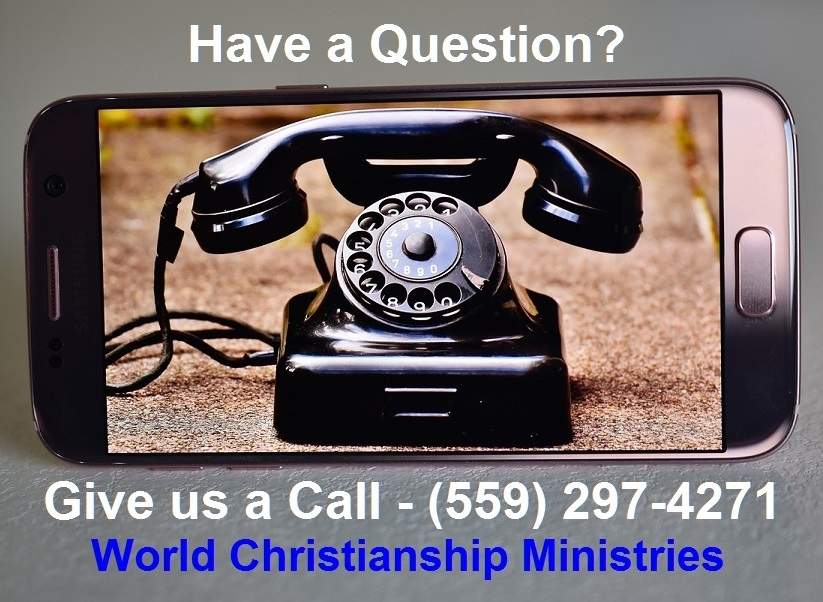 Home Page
World Christianship Ministries LLC
Ministry Phone Number
(559) 297- 4271

E-Mail Address:
wcm@wcm.org

Fax # for Applications:
(559) 297- 4223

©
World Christianship Ministries LLC